eCheck is one of the newest payment methods available to online players and is one of the most secure methods you could use to fund you casino or poker accounts. It is also quickly becoming a favourite among players from the United States since it has a higher acceptance rate from their financial institutions than credit cards. Quite a few of the major gambling rooms are now accepting eChecks
Best Instant eCheck Poker Sites Online

Bet Online Poker - Best US Poker Site Accepting eChecks
Bet Online Poker is the only poker room accepting instant checks from American players. Players can deposit instantly by clicking the "echeck" logo from within the poker room cashier. You will have the option of depositing as little as $50 up to $1500 and only one echeck is permitted every seven days. As a side bonus, all new players joining through our site will receive a 25% instant match bonus on all deposits.
Signup at Bet Online Poker and receive a 25% instant deposit bonus.
Top Online Casinos Accepting Instant Checks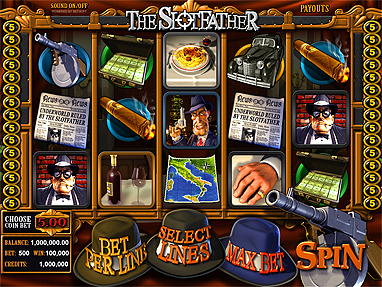 Bet Online Casino - Accepting Instant Checks + $3000 Bonus
Bet Online Casino features a slick platform packed with feature ricj games and easy access to the poker room and sports book. The casino has no problems processing instant check payments from USA players and is offering up to $3000 free on your first deposit. Other features include 3D slots, fast customer support and daily promos for blackjack, craps and slot players.
Signup at Bet Online Casino and receive up to $3000 free!
eCheck – Instant Checks
Instant Checks also known as eChecks is one of the favourites among US casino and poker players simply because it's very quick and allows you to instantly deposit without having to go to a second company other than the poker room. This method is still limited in the number of rooms you have to choose from.
The eCheck is used just like your regular paper check from your checking account and goes through the same processing and security checks. When using eCheck you will need to enter the information found on your paper check such as account number, transit, and institution number. The name of the account holder must match the player account.
You will also need to provide some form of identification such as your social security number, driver's license or passport. This information is used to protect both you and the room you will be playing at from fraud. Once all of this information has been entered you will be able to start using eChecks to fund your account. Instant Checks is just as secure as your standard paper checks, with the exact same security measures in place. Since you are the only one who knows your checking account details, you will not have to worry about issues with security.
Are There Any Restrictions?
There are some restrictions to eChecks for new users as well as regular players. When first opening up your account most rooms will limit you to the number of checks you can right as well as the amount you will have access to. Typically this is 2 eChecks within a 48 hour time frame. Once your checks have cleared by your bank, your limits will be increased. This usually takes 5 working business days. These guidelines are in place to protect the poker or casino room from players writing checks and receiving instant cash without having the funds necessary to cover the payment. If you do need an increase you can contact the room's customer support.
Check Out This Other site with eCheck Poker Sites Listings.